---
Estimates for your camera or lens repair are free.
That's right. Free!
---
So how does it work?
You bring your camera in to our store, or send it to us including the estimate form that you can download below:
We'll get it to our technicians. Philip, Jonathan, Jack and Jake focus on digital repairs, while Andrew, David and Asa repair cine cameras, analogue beauties and obscure makes and models. So we have everything covered.
They'll have a look over your kit and have a free estimate ready for you by the next day.
Once you know how much it'll cost you can either choose to get it repaired, or not. If not, don't worry. We can either suggest another camera for you, or see if there's any other way we can help. If you want to take your camera back, we'll get it all ready for you to collect and because it's free, there's literally no charge.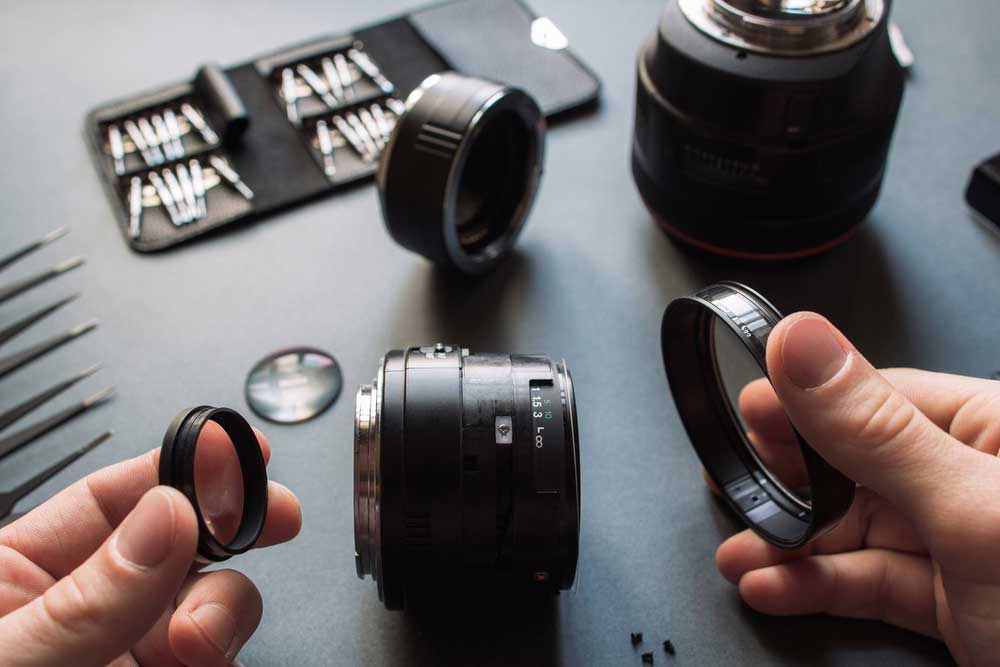 If you want to get your photographic equipment repaired, that's great! It'll get added to the queue and will be back with you in around seven days. Quick, huh?
When it's ready we'll give you a call. You'll leave with a full working camera and a receipt detailing the work that's been carried out so you can see exactly what we've done.
Your camera equipment comes with a three month warranty. So you can be confident in our work.
If your camera is being particularly tricky (this only really applies to obscure makes and models) and we can't fix it, don't worry.
We won't charge you for any time or repair work.
You only pay if you're camera's back with you in fully working order.
To have a chat with our technicians about your needs and requirements, just give the Clerkenwell store a call, or send us an enquiry.